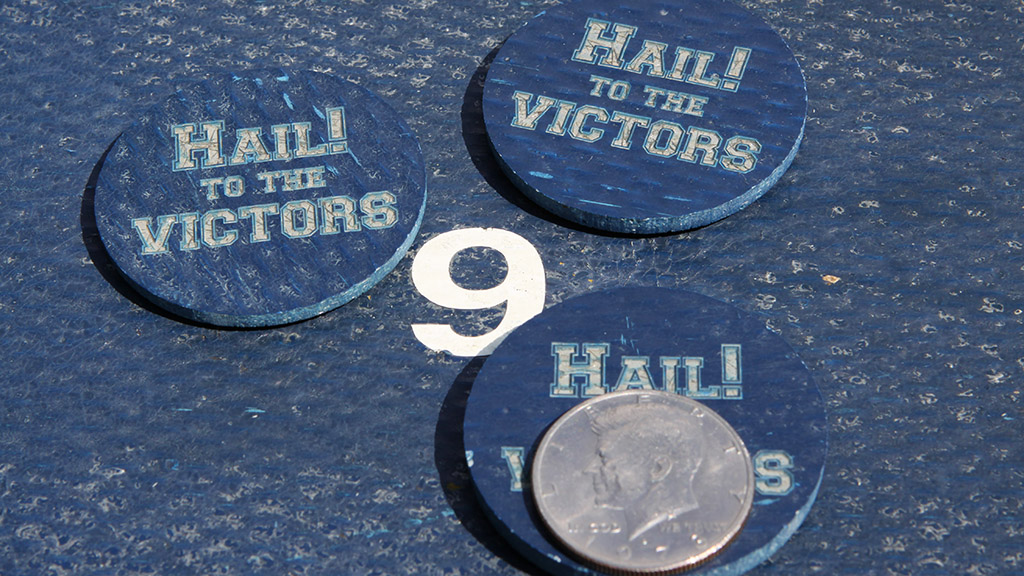 Michigan Stadium Tokens
Two-Inch Michigan Stadium Token
For those with even more Michigan passion! This two-inch charm, with nearly four times the area as the one-inch piece, was also cut from an authentic Big House bench seat and laser engraved with Louis Elbel's legendary "HAIL! to the Victors" rallying cry. It's big enough for the largest hands to clutch during a critical goal-line defensive stand or as the winning Michigan field goal sails through the uprights!
Take home the token itself or select the MAGNETIC version, backed by a powerful N45 neodymium rare earth magnet, to display on your fridge or attach to your car on game day.
Delivered in a velvet gift pouch.
The two-inch tokens vary in thickness based on the irregularities of the fiberglass shell but each is slightly smaller than the top of a common soft drink can.